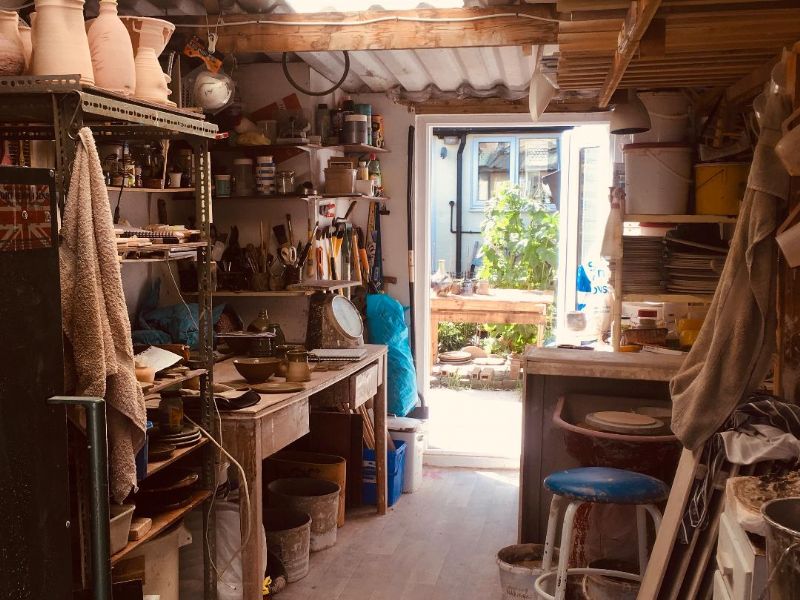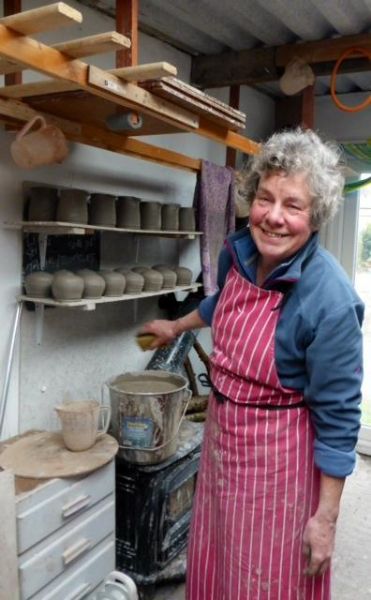 Since I began potting professionally 30 years ago, my ambition and inspiration has always been to make pots for people to use and enjoy. An individually and thoughtfully made mug, bowl or plate is an everyday pleasure.
Working from my garden studio, close to Morecambe Bay, I produce a wide range of domestic stoneware for the table and kitchen, plus studio pots, tea bowls and tiles. Everything is oven, dishwasher and microwave safe, and very durable.
All the pots are fired in my gas kiln to a high stoneware temperature of between 1260-1280C. The reduction atmosphere created during the firing results in rich and varied (sometimes unexpected!) effects. Individual studio pots and teabowls are often glazed using local materials such as wood ash, seaweed and shells.
I am happy to welcome visitors to the pottery, by prior arrangement. Please see the Contact page for further details.
My work is also available from The Pier Gallery, 22 The Promenade, Arnside, Cumbria, LA5 0HA, and at various events during the year, detailed on the Events page.